Full fire detection and evacuation systems
Repairs & installation of all fire services
Emergency and exit lighting specialists
Commercial and residential installations
State of the art fire protection services
Sure Fire Services was established in 2013 by directors Keian O'Connor and Shawn Thompson. Our clients choose Sure Fire Services for our extensive experience, and the confidence in knowing they are dealing with our fully insured and qualified team.
We carry out inspection & testing, repairs & installation of all fire services ranging from:
Full fire detection and evacuation systems
Emergency & exit lighting
Sure Fire Services take the time to get to know our clients, their buildings and fire assets which enables us to provide cost efficient, quality service.
We make use of leading edge technologies which may greatly reduce disruption and cost of compliance.
Sure Fire Services is a member of Fire Protection Association Australia (FPA), which requires a commitment to compliance with the Industry Code of Practice.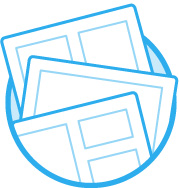 Inspection & testing
All inspections and testing required for Annual Fire Safety Statements in accordance with Australian Standard 1851-2012 'Routine service of fire protection systems and equipment' including but not limited to testing of:
-fire indicator panels
-smoke and heat detectors
-evacuation systems
-wip phone systems
-fire alarm systems
-fire hydrants
-sprinkler systems
-electric & diesel pumpsets
-hose reel systems
-fire extinguishers
-fire blankets
-emergency lighting
-fire doors
– vesda systems
-gas suppression systems
-water mist systems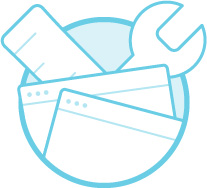 Installations
We install state of the art fire protection systems, and pride ourselves on thinking outside of the box to suit your needs, yet always complying with Australian Standards and Building Code Australia requirements.
Our team has the expertise to manage your project from start to finish with expert installation of:
– Automatic fire Detection Systems
– Occupant warning systems and intercommunications
– Smoke alarms and detectors
– Thermal alarms and detectors
– Sprinkler Systems
– Hydrant Pumpsets
– Sprinkler Pumpsets
– Hose reels
– Suppression Systems
– Extinguishers
– Fire Blankets
– Fire doors
– Fire barriers and containment
– Fire dampers
– Fire seals
– Block plans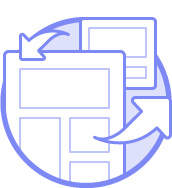 Training
We take the time to ensure that key staff members at all of our sites are trained on the day to day workings of our fire systems. Fire warden and emergency evacuation training is also available.
If you'd like to book a training session please contact Keian on 0412 040 338. Maintenance
Sure Fire Services' trained technicians conduct regular maintenance as per AS1851:2012.
We also offer 24 hour 7 days a week emergency service.
Portfolio
Sure Fire Services provides expert advice and service that our customers can rely on. Our technicians are qualified to maintain any site from large industrial sites to schools, nursing homes and residential unit blocks. Some of our current customers include:
Shellby Equestrian Centre
The King's School, Parramatta
Terry Hills Golf & Country Club
Keian O'Connor – Director
Keian is a licenced electrician with 8 years' experience in the fire protection industry. Keian prides himself on coming up with creative solutions to suit client's needs, whilst keeping within the bounds of regulations.
Keian is a father of two and in his spare time enjoys mountain biking, hiking and CrossFit.
Contact Keian on 0412 040 338 or keian@surefireservices.com.au
Shawn Thompson – Director
With over 15 years in the fire protection industry Shawn brings a wealth of experience to Sure Fire Services. Shawn enjoys getting to know his clients, to make sure they receive personalised service every time.
Shawn is a father of 3 and loves spending time with his family. Shawn enjoys all sports in his spare time and has represented NSW at both soccer and lawn bowls.
Contact Shawn on 0427 606 348 or shawn@surefireservices.com.au
Sure Fire have quickly become our preferred contractor and first call for any fire protection services we require on any project. Their prices are always competitive and the level of service is industry best. It is a pleasure to work with Sure Fire and we would not hesitate in recommending them to any other builder or client.
Sure Fire Services are always a pleasure to deal with. I know I can rely on them to be both knowledgeable and reliable to make sure we end up with the best solution every time.
I would like to thank you for supplying such a professional team for the installation.
It was exhausting for me and Rick to organize all the access to the units but at the same time it was an absolute pleasure to see Keian and Jess doing the job. Work they have done is excellent and so very professional. Their calmness, tolerance and patience is greatly appreciated, especially when around some difficult residents. Their consideration to the residents where furnishings are concerned is admirable. I have never seen tradesmen to be so careful and thoughtful and to tidy up so well after the job is done.
And we were not the only one to have been impressed with the service. Many tenants and owners were commenting on how professional Keian and Jess were.
One sentence from a unit owner / builder, to whom no job done by others is ever good enough, says it all:
"Wow, I had a quick and efficient tradies in my place today!'.
Please give them our sincere thanks for the excellent job.
Thank you again
Jarka